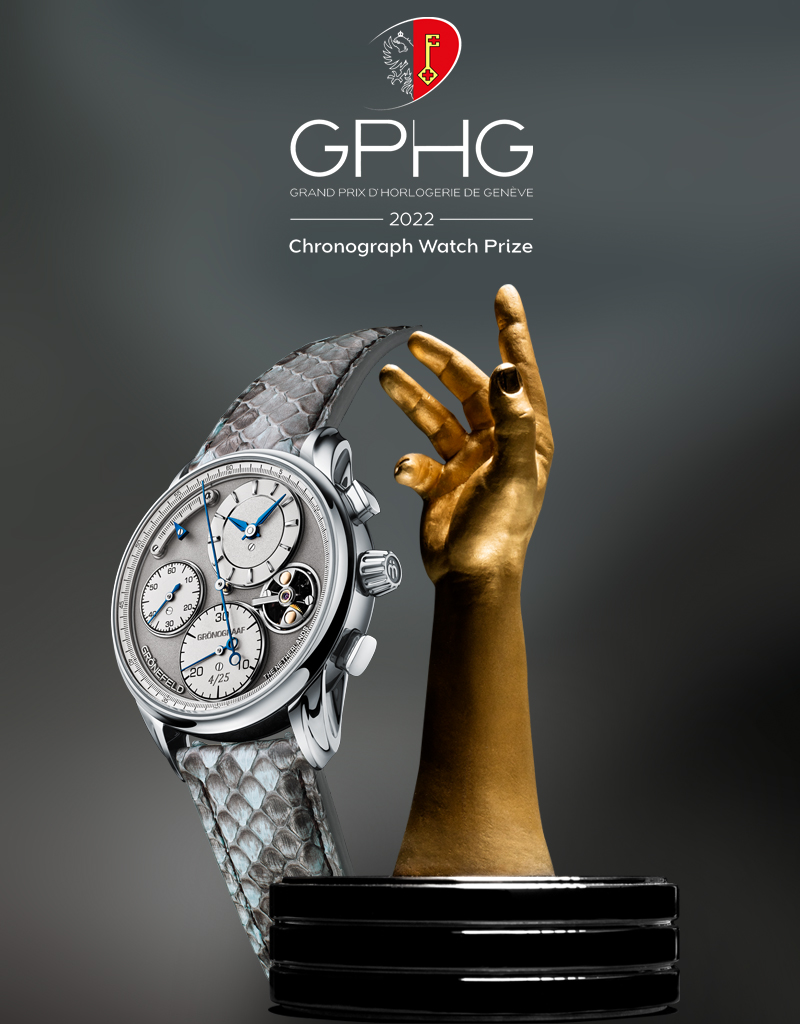 Great news from Geneva: 9 November 2022 The Horological Brothers Bart & Tim Grönefeld were honoured to receive the prestigious Grand Prix d'Horlogerie de Genève in the Chronograph category for the 1941 Grönograaf!
Bart and Tim take home their third GPHG award. After winning in 2014 with the Parallax Tourbillon in the Tourbillon category and in 2016 with the 1941 Remontoire in the Men's watch category, this third award is the icing on the cake.
Our immense grattitude goes out to our entire team, family and our friends that supply us with the best components available. And of course to our customers that put so much trust in our timepieces.