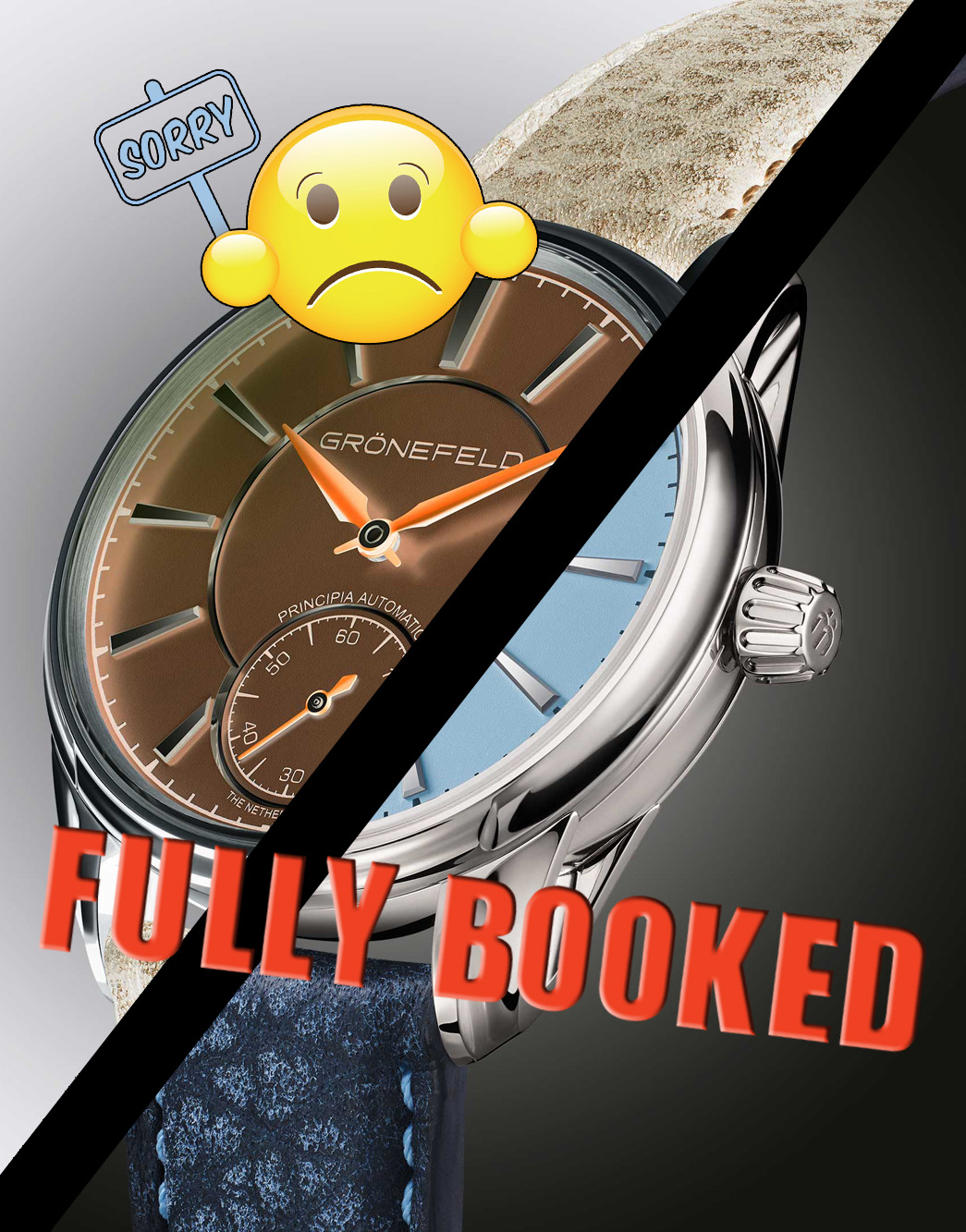 Oldenzaal, September 13, 2021
Dear watch aficionados,
When we established Grönefeld in 2008, our objective was clear, we wanted to make fine watches, free of compromise, made for connoisseurs. Whilst we have always been ambitious, we could have never envisaged the success we have since gone on to enjoy. Over the years, we have received significant praise from the press along with numerous awards.
However, we now find ourselves in the regrettable situation where we can no longer accept new orders until further notice. The confidence shown by our customers and retailers has been wonderful, albeit a tad overwhelming. Aware of the increasing demand for our products, we recently moved to new, larger premises and recruited five new watchmakers. However, the necessary skills we require are not simply available off-the shelf, hence we cannot easily recruit additional personnel. Indeed, we need time to train new staff and instil in them our company's values. At no stage will we ever countenance compromising our standards.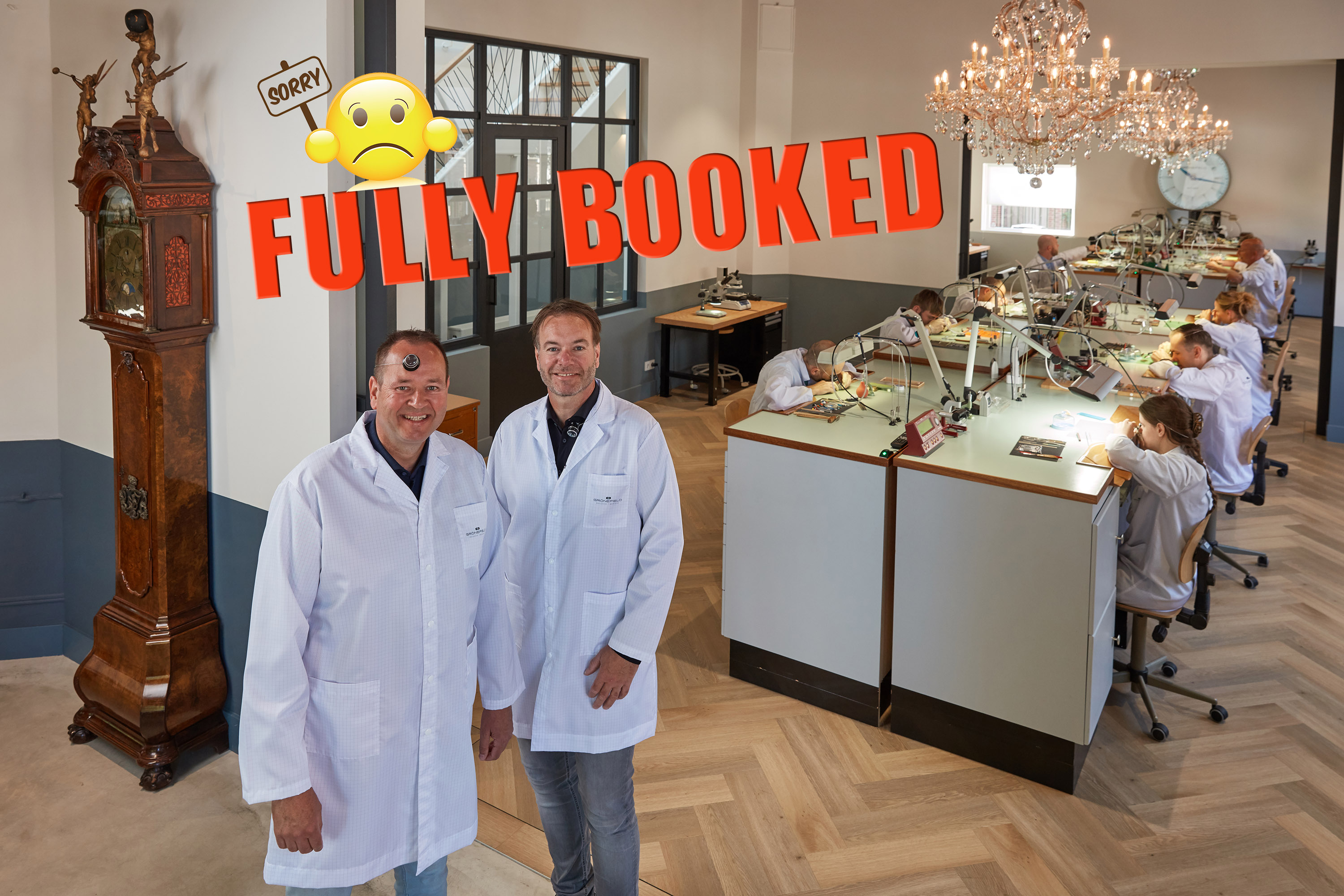 As you may be aware, the strength of Grönefeld is that we build complicated and ingenious mechanisms, characteristics which will remain at the heart of what we do. A perfect illustration of this philosophy is the 1941 Remontoire, a watch endowed with a constant force mechanism. This limited edition model, restricted to just 188 pieces, sold out just over a year ago. Since then, we have only been able to accept orders for the 1941 Principia, our automatic timepiece. However, once again, the popularity of this model has exceeded our expectations, culminating in a lengthy lead time, currently in excess of three years.
Furthermore, we are mindful that no company can standstill. Since 2015, we have been working on a new, exciting timepiece and plan to unveil it in the beginning of 2022. In order to fulfil orders over the coming years, we have set aside capacity for this new creation. We invite you to keep abreast of developments by subscribing to our newsletter.
Clearly, we are conscious that some of you may be disappointed that you are unable to place an order at this juncture. Nevertheless, we hope to remedy this situation in due course. In the interim period, we would urge you to consider a timepiece from an alternative independent watchmaker and discover a world where creativity and craftsmanship often co-exist.
Lastly, we would like to thank you for your support, rest assured it is much appreciated.
Best regards
Bart & Tim Grönefeld