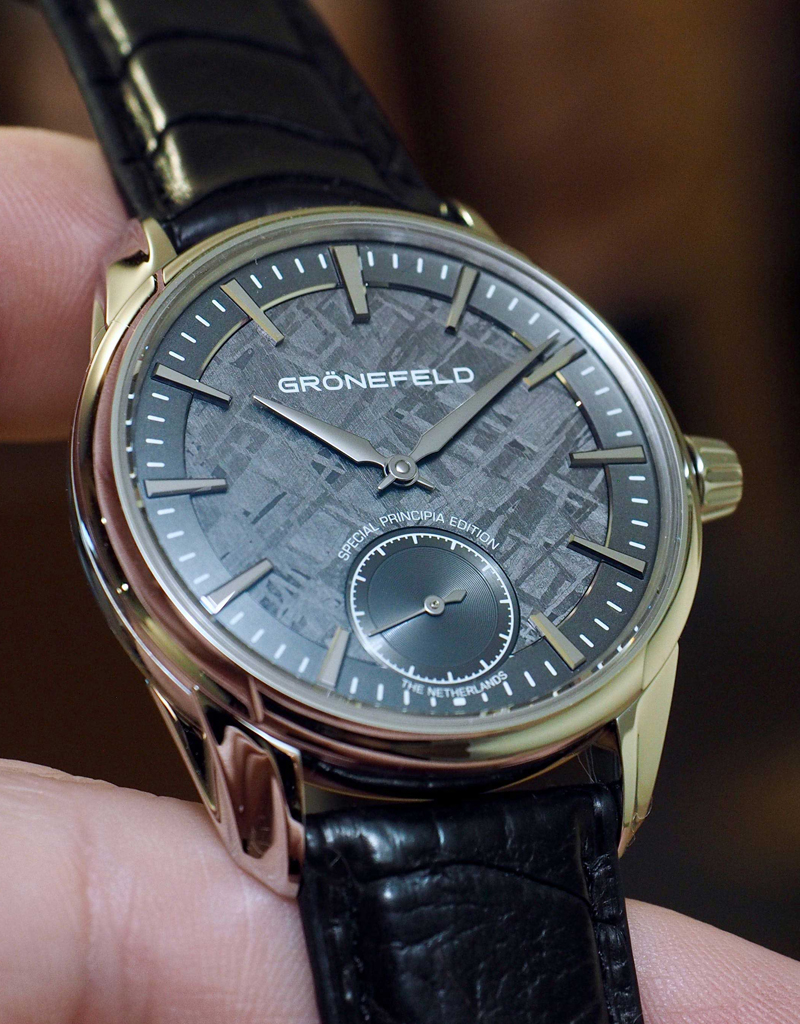 We proudly present the Grönefeld 1941 Special Principia Edition - exclusively for Cellini Jewelers in New York.
39.5mm in stainless steel this timepiece features an exquisite Gibeon Meteorite dial with a Widmanstätten pattern.
Gibeon is the most stable iron known, together with its crystal structure this meteorite provides a classic example of fine octahedrite. This meteorite used to be the most plentiful meteorite, but is very difficult to acquire at this time,
The Widmanstätten pattern consists of various long interleaving bands which gleam in the light, rendering every dial unique. The pattern is appreciated for its beauty both by collectors and designers of jewelry and other items out of meteorite.
The material is classified as iron meteorite belonging to the chemical group IVA. Thousands of kilos have been cut up and used in this way.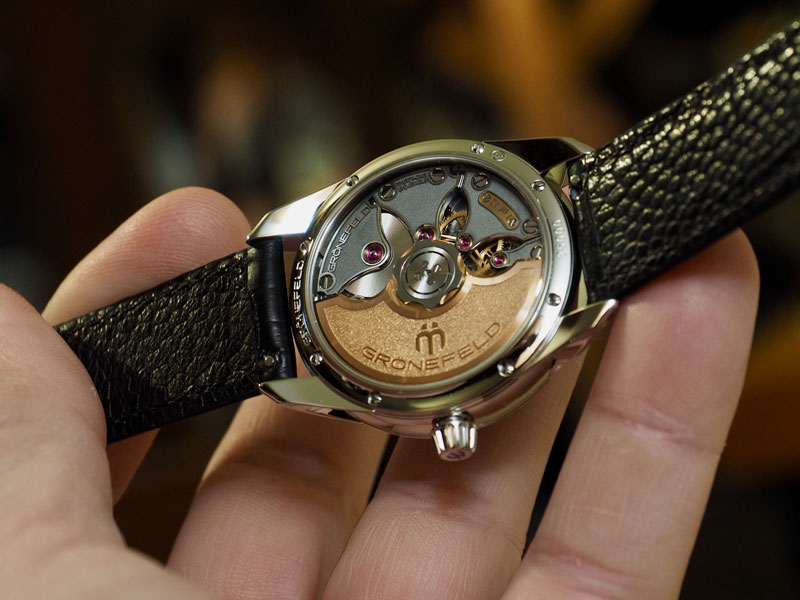 This special Grönefeld 1941 Principia with meteorite dial was created in collaboration with Cellini Jewelers in New York.

Only twelve (12) pieces have been made and all have been sold.