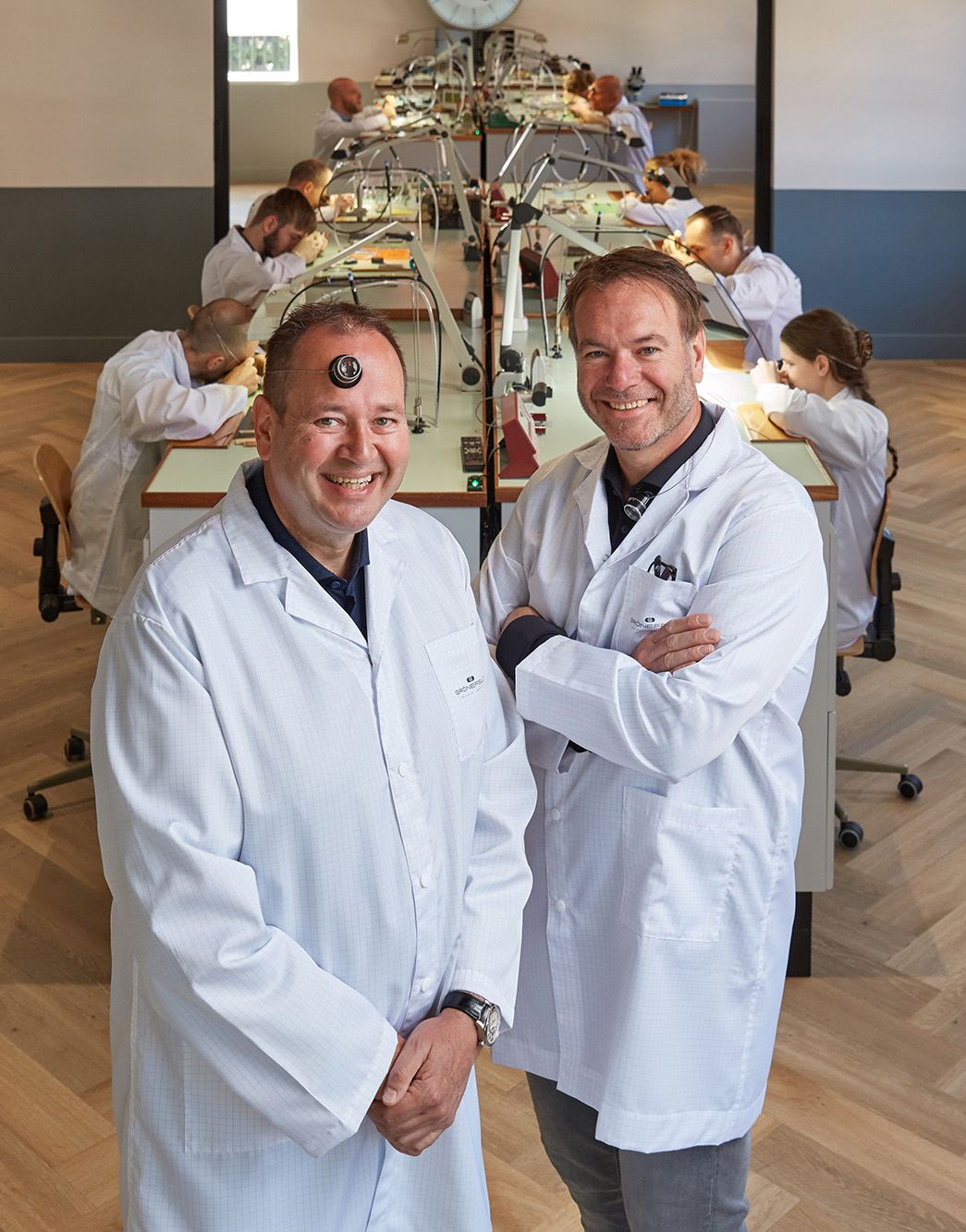 The building was constructed in 1886 next to the Saint Plechelmus Basilica in the heart of Oldenzaal. First it served as a primary school and later as a kindergarten. In the 70's this was indeed Bart and Tim' first school.
With a mix of contemporary Italian furniture, rugged wooden beams and a classy touch of "Chateau de Versailles" we believe we've created a magical environment for our team and our customers. A place where we can create mechanical Grönefeld marvels for many more years to come.

23 years ago, when we started our company, we only could have dreamed of the space we have today. Needless to say, that we salute all our customers for their confidence in our timepieces. Without them, purchasing this dream building could not have happened.