1941 Remontoire Constant Force RG
The Grönefeld 1941 Remontoire features an eight seconds constant force mechanism, ensuring the force serving the balance wheel does not wane.
From the mainspring being fully wound to the last minute of the 35 hours of power reserve, when the stop works intervenes, the force never fluctuates. The result is that the amplitude and rate remain consistent, leading to superior precision.
The time-consuming creation of each movement means that production will be limited to only 188 Remontoire movements, each with its own unique serial number, offered in a choice of case material and dial variants.
After the launch in 2016 the 1941 Remontoire has been awarded 5 times! In November 2016 Grönefeld won again the prestigious Grand Prix d'Horlogerie de Genève award. This time the prize they've won was for the best watch in the "Mens Watch" category.
Alternative available models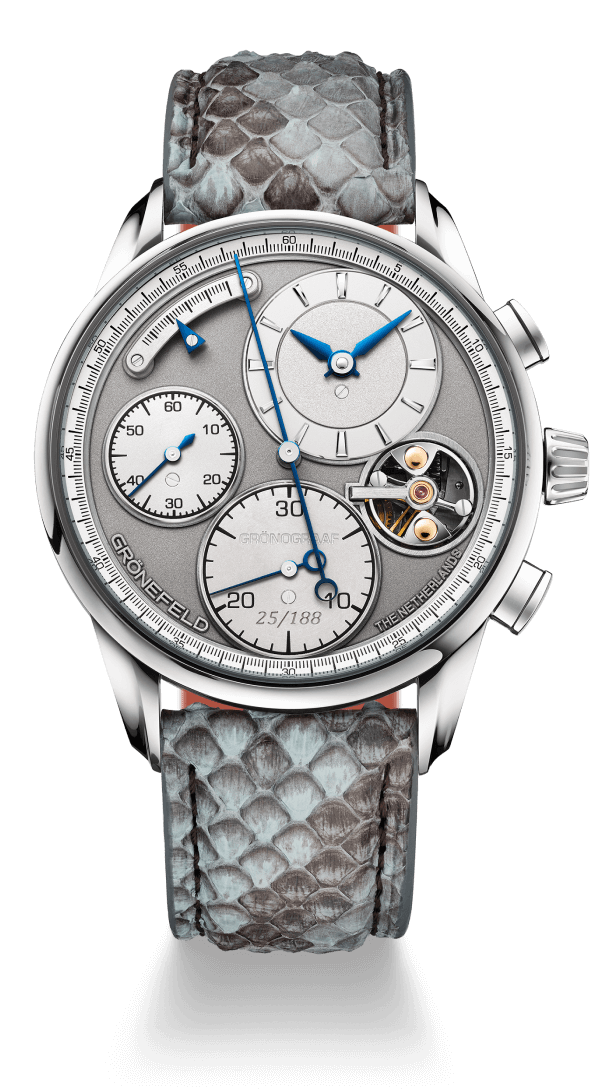 1941 Grönograaf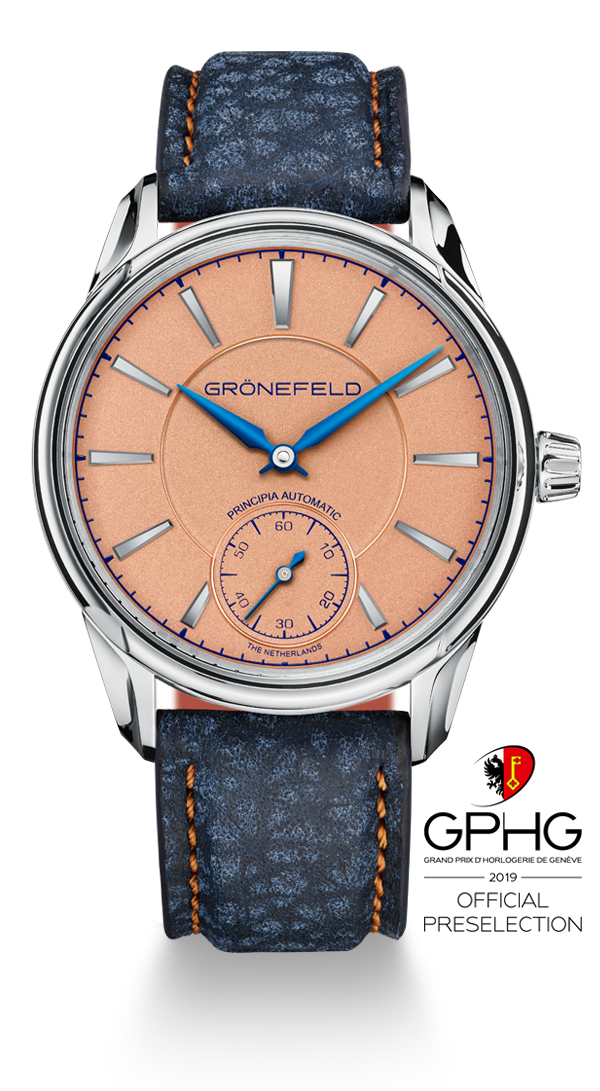 1941 Principia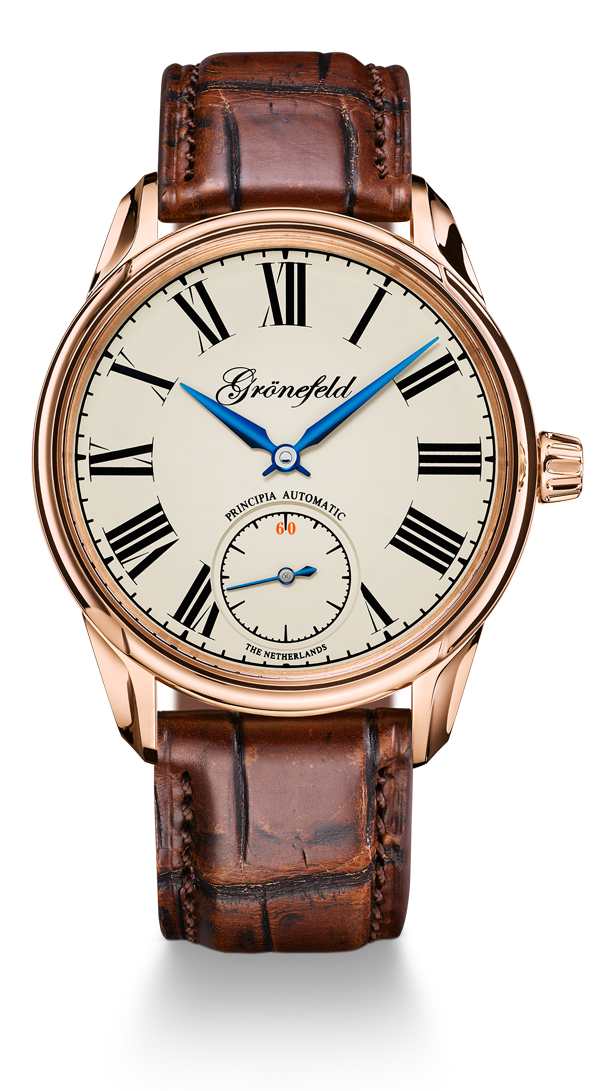 1941 Principia